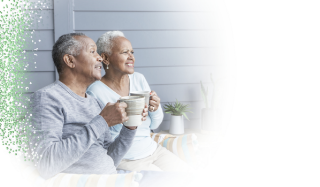 What could the
possibility of
extended OS mean
for your patients?
FOR CAROL AND BOB,
it could be more morning
coffees together
EFFICACY AND SAFETY STUDIED IN A GLOBAL PHASE 3 CLINICAL TRIAL1,12
NAPOLI-1: a large, phase 3 trial in patients with mPDAC with disease progression after gemcitabine-based therapy12,13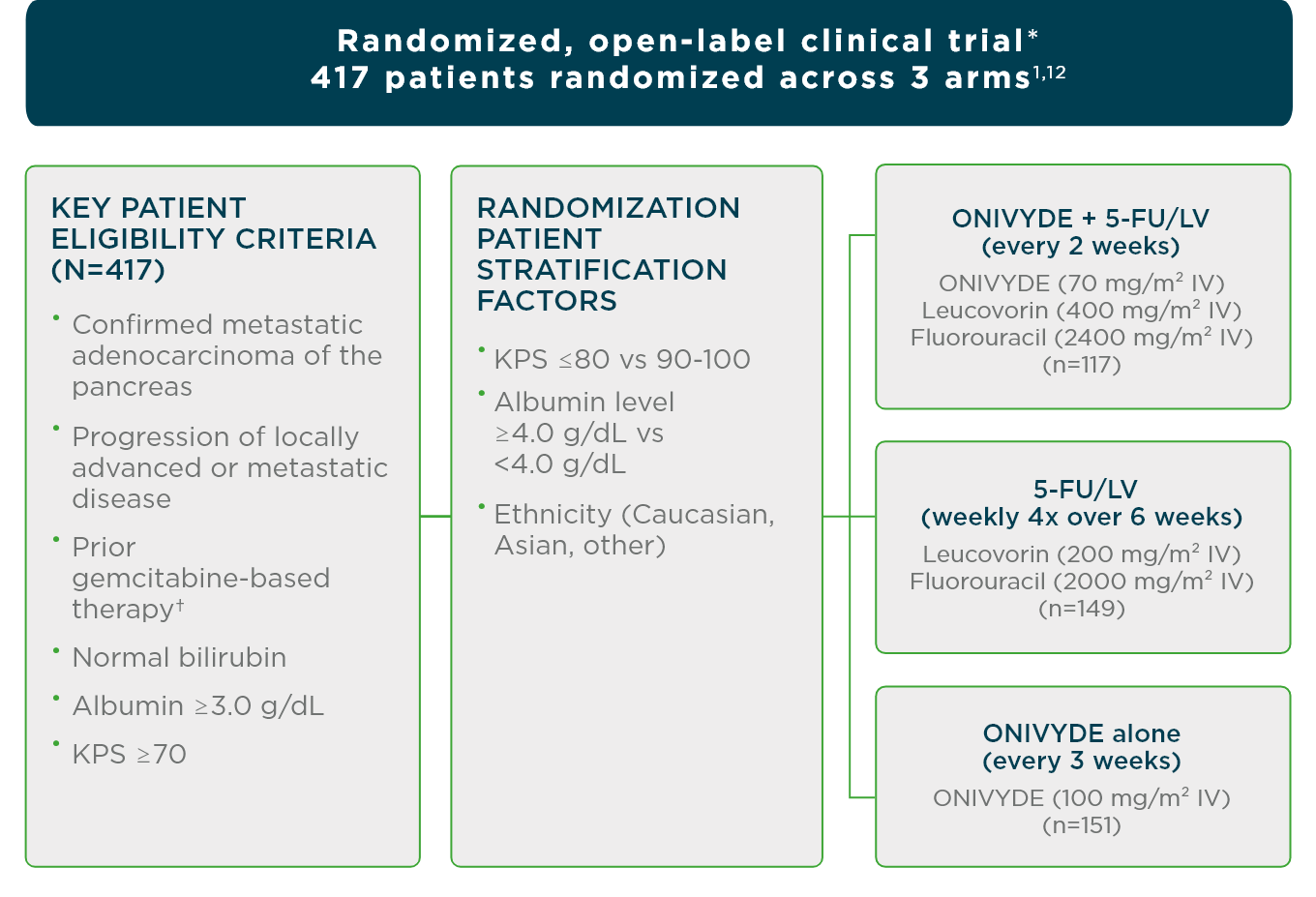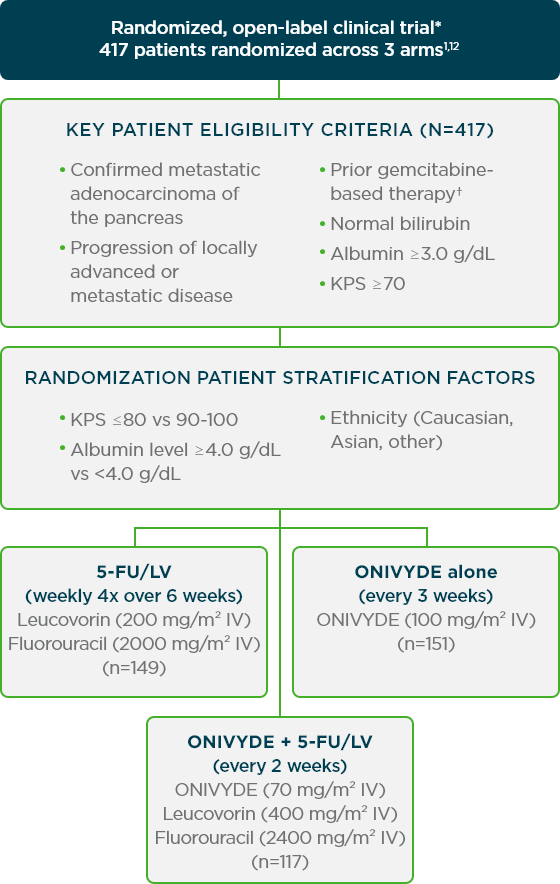 Treatment continued until disease progression or unacceptable toxicity1
Primary endpoint: OS1
OS was evaluated using 2 pair-wise comparisons: ONIVYDE® (irinotecan liposome injection) vs 5-FU/LV and ONIVYDE + 5-FU/LV vs 5-FU/LV 

The comparisons between the ONIVYDE + 5-FU/LV and the 5-FU/LV arms are limited to patients enrolled in the 5-FU/LV arm after the protocol amendment (n=119)
Secondary endpoints: PFS, ORR, and safety1,13 
Tumor status assessments were conducted at baseline and every 6 weeks thereafter or sooner if investigator suspected disease progression
ONIVYDE + 5-FU/LV is the
FIRST AND ONLY

FDA-approved regimen for mPDAC post-gemcitabine1 

*Study was amended to add the ONIVYDE + 5-FU/LV arm once safety data on the combination became available; 63 patients already had been enrolled in the original 2-arm study at the time of amendment.1,12
†The disease must have progressed after previous gemcitabine-based therapy given in a neoadjuvant, adjuvant (only if distant metastases occurred within 6 months of completing adjuvant therapy), locally advanced, or metastatic setting.12
‡Based on metastatic pancreatic cancer patients who have had at least 3 cycles of a gemcitabine-based regimen and did not have pancreatic cancer-related activity for 60 days prior to beginning an ONIVYDE treatment regimen. Based on data from Q4 2016 through Q3 2021.2
2L=second line.