RECOMMENDED DOSING AND ADMINISTRATION
Administer ONIVYDE prior to LV and 5-FU1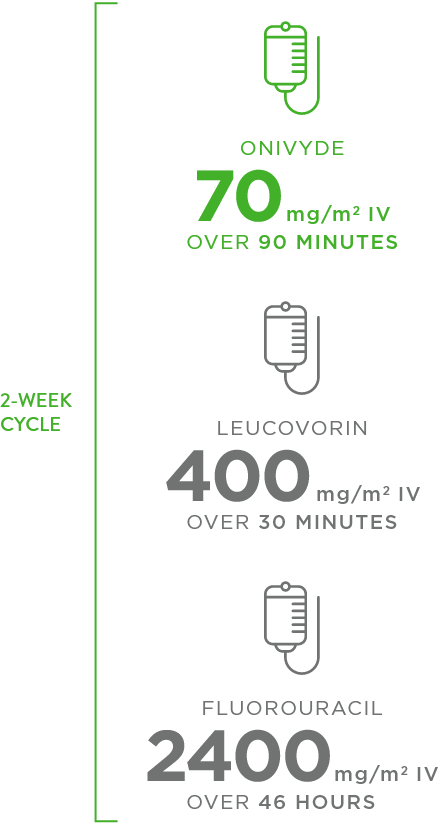 Colors are for illustrative purposes only. ONIVYDE is a sterile, white to slightly yellow, opaque isotonic liposomal dispersion.1
Please see leucovorin and fluorouracil Prescribing Information for administration, storage, and handling information.
Premedicate with a corticosteroid and an antiemetic 30 minutes prior to ONIVYDE infusion1
Managing certain adverse reactions with dose modifications1
When ONIVYDE was withheld or discontinued for adverse reactions, 5-FU was also withheld or discontinued. When the dose of ONIVYDE was reduced for adverse reactions, the dose of 5-FU was reduced by 25%.